The Financial Pyramid Series: Nest Egg Investing Part 4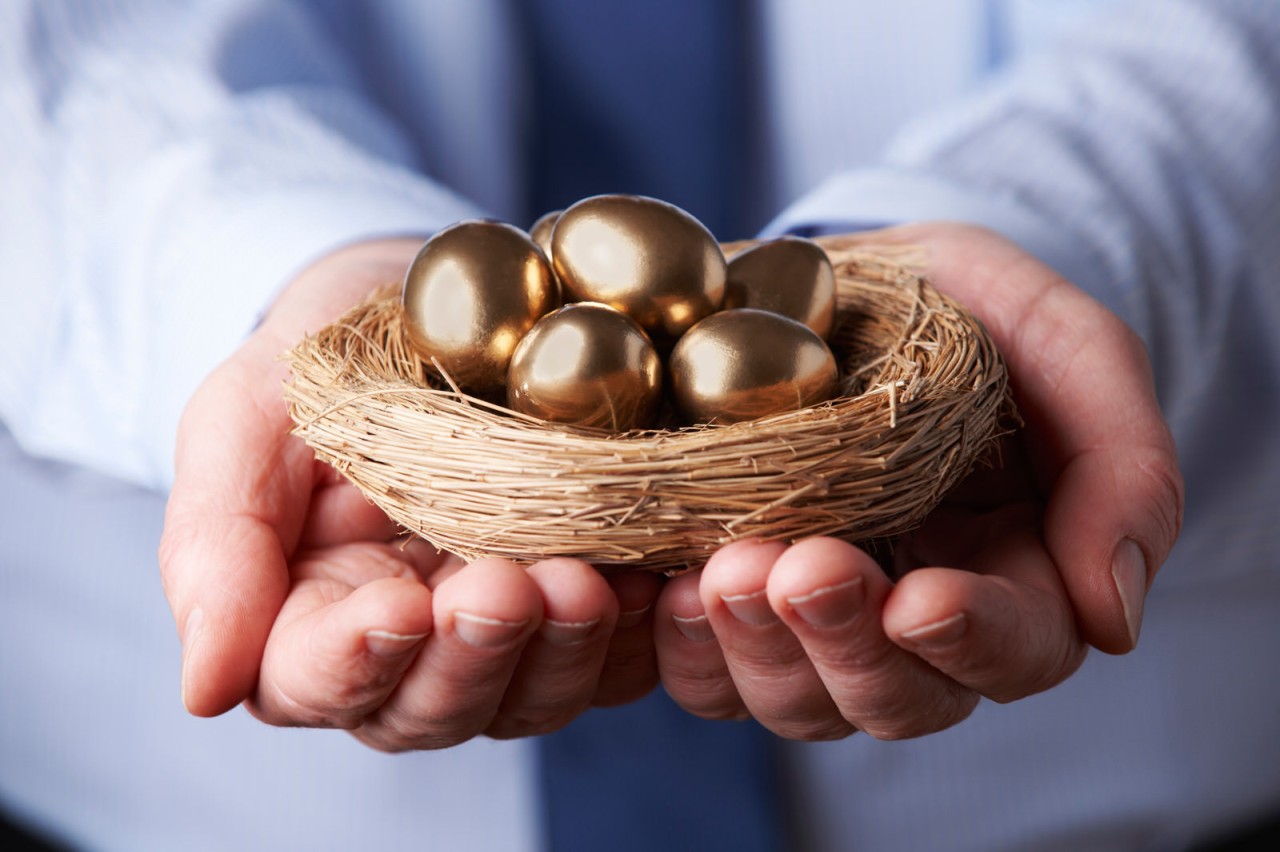 Having access to ample savings is beneficial if you need to make a large purchase or take a vacation. It's also necessary when you're saving for retirement. One method you can use to save for retirement involves nest egg investing. You can build this nest egg with a retirement plan that's sponsored by your employer or an individual plan.
There are a wide range of different investments that can be made when you're trying to build your nest egg. The ones you choose largely depend on the amount of risk you find acceptable. In this article, you'll learn about nest egg investing and how you can use it to garner high profits.
What Is a Nest Egg?
A nest egg is a large sum of money that's been invested or saved for a reason. These assets are usually set aside for long-term goals, which can be anything from retirement to education.
It's also common to use the money within a nest egg to make sizable house repairs or pay for medical emergencies. In most cases, the main objective with nest egg investing is to preserve capital. Your nest egg will include funds that you've built up over a lengthy portion of time. However, you'll also want the assets to grow in value to offset inflation.
How you allocate the different securities you invest in will depend on your risk tolerance, investment objectives, and asset allocation principles. However, planning the right investments is a challenge if you don't have any investing experience. Working with a financial advisors like Attentive Investments will simplify this process and help you add the right investments to your nest egg.
Why You Should Have a Nest Egg
Likely the most common goal that people have had over the years when building a nest egg is to accrue savings of $1 million that allow them to lead a comfortable lifestyle in retirement. By arriving at this sum, the individual would be able to live off of the income that's generated annually. However, annual inflation means that $1 million in savings isn't the same as it was 20 years ago. You might instead want to build a nest egg of $1.5 million by retirement.
Bonds, certificates of deposits, and blue chip investments are all able to grow in value and provide you with a positive ROI, which gives you the opportunity to make and develop your nest egg. You might also consider putting your money towards artwork and other types of collectibles that will appreciate in value over time.
Real estate is a popular investment solution that will likely increase in value as you hold it. Many investors will purchase a worn down property, renovate the structure, and resell it at a higher price. While risky, the proceeds from this sale could be made part of your nest egg.
How to Build Your Nest Egg
There are numerous methods you can use to build your nest egg. However, you should be careful about the decisions you make while doing so. While you don't need to solely put your money in safe investments, you should weigh all of your options and consider the risks before making any decision. Your main goal should be to avoid adding a poor investment to your portfolio.
With a financial advisor by your side, you won't need to manage investments by yourself but can instead rely on the strategies and advice that an advisor offers. They will give you the pros and cons of the options you're considering before you make a final decision.
Select Your Preferred Account
You'll want to tailor the type of account you choose to how you will use the funds. In the event that the nest egg is being used for retirement, a 401(k) plan might be preferable. Your employer will likely match your contributions, which automatically increases your nest egg. You can use your 401(k) to invest in exchange-traded funds (ETFs) and mutual funds.
An additional option at your disposal is a personal plan, which is known as an IRA. Nearly all types of investments are allowed with an IRA, which include everything from stocks and bonds to real estate. IRA accounts also provide you with notable tax advantages.
Focus on Investments that Suit Your Needs
Once you've set up the necessary account, you should think about the types of investments you want to make and why you want to make them. Do you have many years left before you need to use the cash? If so, you may be able to make higher-risk investments that provide high returns. In this scenario, investing in stocks isn't a problem. Even though these investments might fluctuate more rapidly on a short-term basis, they usually outperform other asset classes in the long run.
If you have at least five years before you require the money, you may want your nest egg to be more balanced. While high-risk stock investments are still viable, they should be balanced with assets that have much less risk.
In the event that your nest egg is needed in a few years, safer investments are recommended. Placing your money into high-yield savings accounts or bonds will help you build your nest egg without risking anything you invest. No matter how you want to use the money, your investments should always be aligned with the goals you've set.
When you hire a financial advisor, they will work with you to better understand your current financial situation as well as your future financial goals. Once they have all of the information they need, they can show you how much you'll need in your nest egg by retirement and determine the amount of income you can expect to generate.
Make Regular Contributions to the Account
Now that you've put some money into your account, you should add to it on a regular basis. Doing so will allow you to increase your nest egg consistently. It's also essential that you take steps to protect the nest egg so that you can access it when it's needed. If you're currently using the nest egg to save for retirement, avoid spending it on something that doesn't adhere to this goal.
---
Nest egg investing is a relatively safe way to build up savings for any future financial goal you have. Always choose investments that fit your risk profile. Making smart investments now should pay dividends in the future.
View All Posts in the Series
Comments
No comments made yet. Be the first to submit a comment
By accepting you will be accessing a service provided by a third-party external to https://www.attentiveinv.com/